TOP (10+1)+2 HORROR MOVIES OF ALL TIME
Halloween is in a couple of days so I thought it would be a good time to do the 10 best horror movies of all time, open for discussion of course.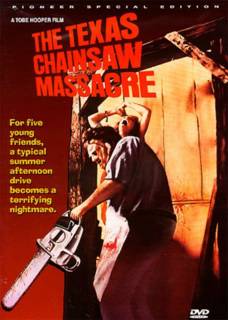 TEXAS CHAINSAW MASSACRE
I originally saw this at a special midnight showing when I was a young kid. I thought it was a true story and the vision of grandpa sucking on that chicks finger haunted me for months!
SUBSPECIES
Very underrated vampire movie, almost only has a cult following. I saw this when I was stoned (back in the day) and it scared me so bad that I had to turn it off. To bad this isn't out on DVD. RADU is my favorite vampire only next to Count Graf Orlock from Nosferatu.
THE EXORCIST

I didn't see this in it's entirety until I was 20 years old and living by myself. Scared the shit out of me seeing I was living in the middle of nowhere and nobody was around.
HALLOWEEN

I had to walk home after seeing this movie with Randy Langhorst. Took me a while to get home trying to avoid all the dark scary places.
THE EVIL DEAD

This movie still freaks me out.
THE SHINING

My parents and family all went out of town for a ball game and I didn't want to go. I stayed home and watched this and the next movie on the list:
NOSFERATU, EINE SYMPHONIE DES GRAUENS

By the time this movie and THE SHINING were both over, I couldn't stand to be inside by myself so I went and rode my bike around the neighborhood for two hours.
NIGHT OF THE LIVING DEAD

Just a classic!
ROSEMARY'S BABY

Another classic, Polanski's horror is always brilliant!
NIGHTMARE ON ELM STREET

This effected me to the level where I had a Elm Street dream just like the ones that happen in this movie. I woke up beleiving this shit was real!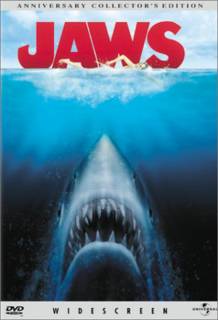 JAWS
This movie did a lot of damage. Not only could I not get myself to swim at the public swimming pool that whole summer, or even the river, but I to this day can't stand to be in the ocean up past my knees.
THESE ALMOST MAD IT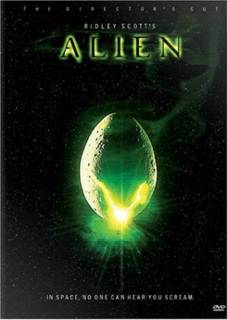 ALIEN

I still love this movie. It's what you don't see that scares the shit out of you!
PSYCHO

Beyond classic, nothing else I can say that hasn't been said.
Well, those are my favorites. Are there any you think I missed or you would have added?